Dear Parents, Assalamu Alaikum
Alhamdulillah, we are excited to announce a Special Program with Shaykh Yasir Qadhi on Saturday, April 25th at 12 PM at the ICN Al Falah Academy when he will be visiting our school to address the parents and our students. Parents – please take advantage of this excellent opportunity to meet with Shaykh Yasir Qadhi and listen to him speak.
Please see flyer below for more details: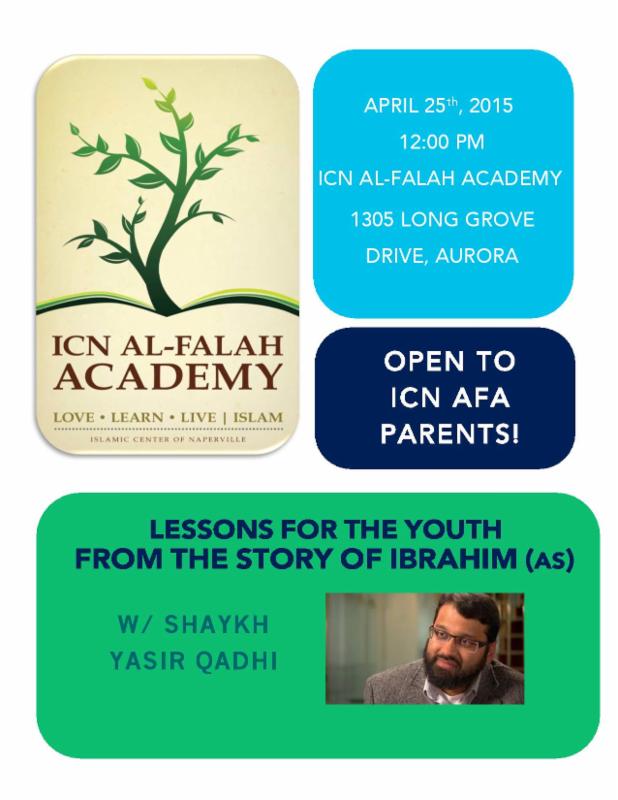 The deadline for the Lunch Menu Competition is tomorrow Saturday, April 18th. Please make sure your child submits their entry before then – please see flyer below for more details.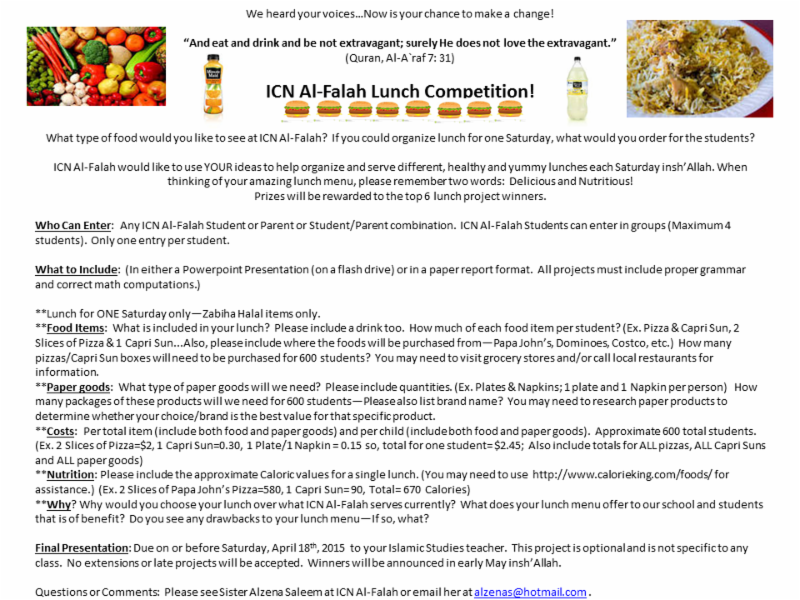 ICN Fundraising Campaign
As you are aware, ICN has launched a fundraising campaign to start raising funds for a large project on the new land on 248th Avenue. The first phase of this project will include a school which will be used by ICN Al Falah Academy, Inshallah. So, we strongly enourage all parents to support this project by donating as well as attending the Fundraising Dinner on April 25th – please see flyers below for details on the project.
We wanted to get the children excited and involved in the ICN fundraiser. A simple way to do this is to encourage your child to recite surahs to family members. For each surah recited, please donate $1.00, or more each time your kid recites a surah to encourage the child to recite the surah along with donating to the masjid. Please refer to the letter with the form that was sent in your children's backpacks.
Deadline for returning ziploc bags with collection: TOMORROW, Saturday, April 18th
We encourage every parent to donate at least $5o towards this important project and get the reward for sadaqa-e-jariya
Click here to listen to an important message  
To purchase tickets to the Fundraising Dinner, please click here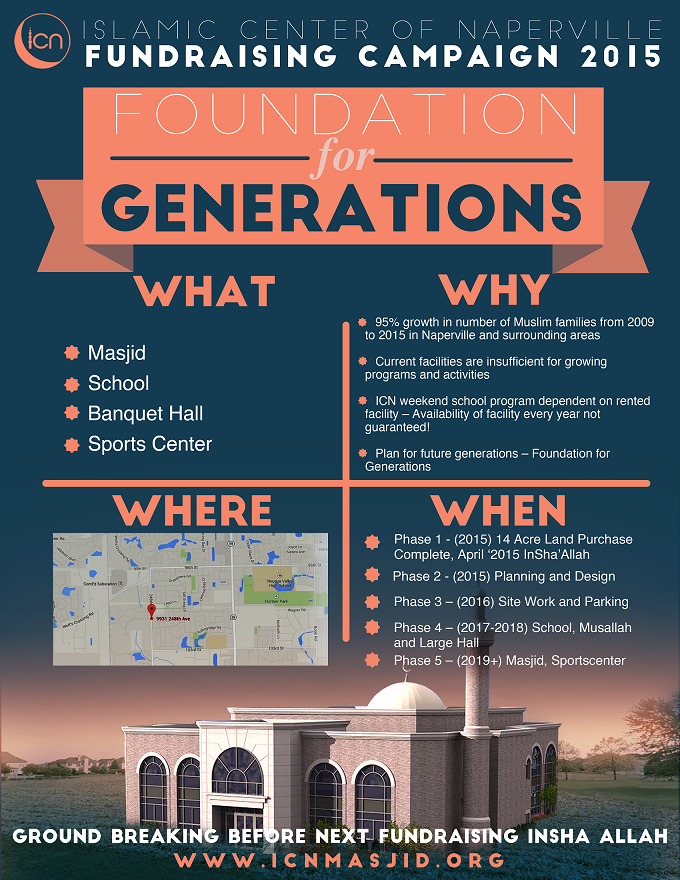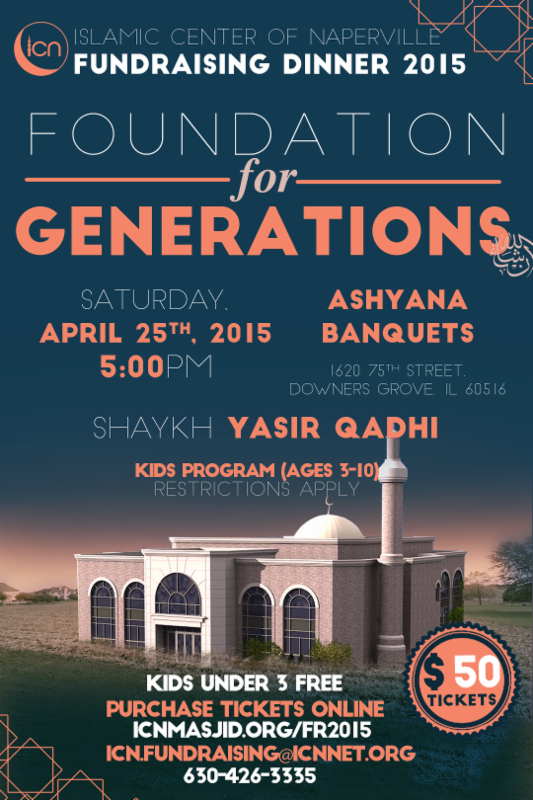 Check out the ICN Al Falah Academy on Facebook
http://www.facebook.com/AlFalahaAcademy
Sincerely,
Kashif Fakhruddin
ICN Al-Falah Academy Principal
Love, Learn, Live Islam
http://icnschool.org/wp-content/uploads/2014/07/ICN-AFA-Logo-300x137.png
0
0
Amer K
http://icnschool.org/wp-content/uploads/2014/07/ICN-AFA-Logo-300x137.png
Amer K
2015-04-17 21:02:32
2015-05-03 22:18:57
Shaykh Yasir Qadhi Visiting AFA - Parents Invited; Lunch Competition; 2015-16 Registration Open: ICN Fundraising‏