Assalamualikum Parents,
Inshallah the Q​uran Recitation
Competition will be held on Saturday, March 12th. There will be no school on March 12th. We encourage all the students to attend the Quran recitation competition at ICN Ogden ( 2844 West Ogden, Naperville, IL) at 10am cst.​
Happy Healthy Tummies:
Calling all caring, loving parents! Yes, you! Come learn about how and why it is important to treat our body right, primarily based on the foods we eat. Special Guest Speaker: Dr. Madiha Saeed, MD. See flyer for details.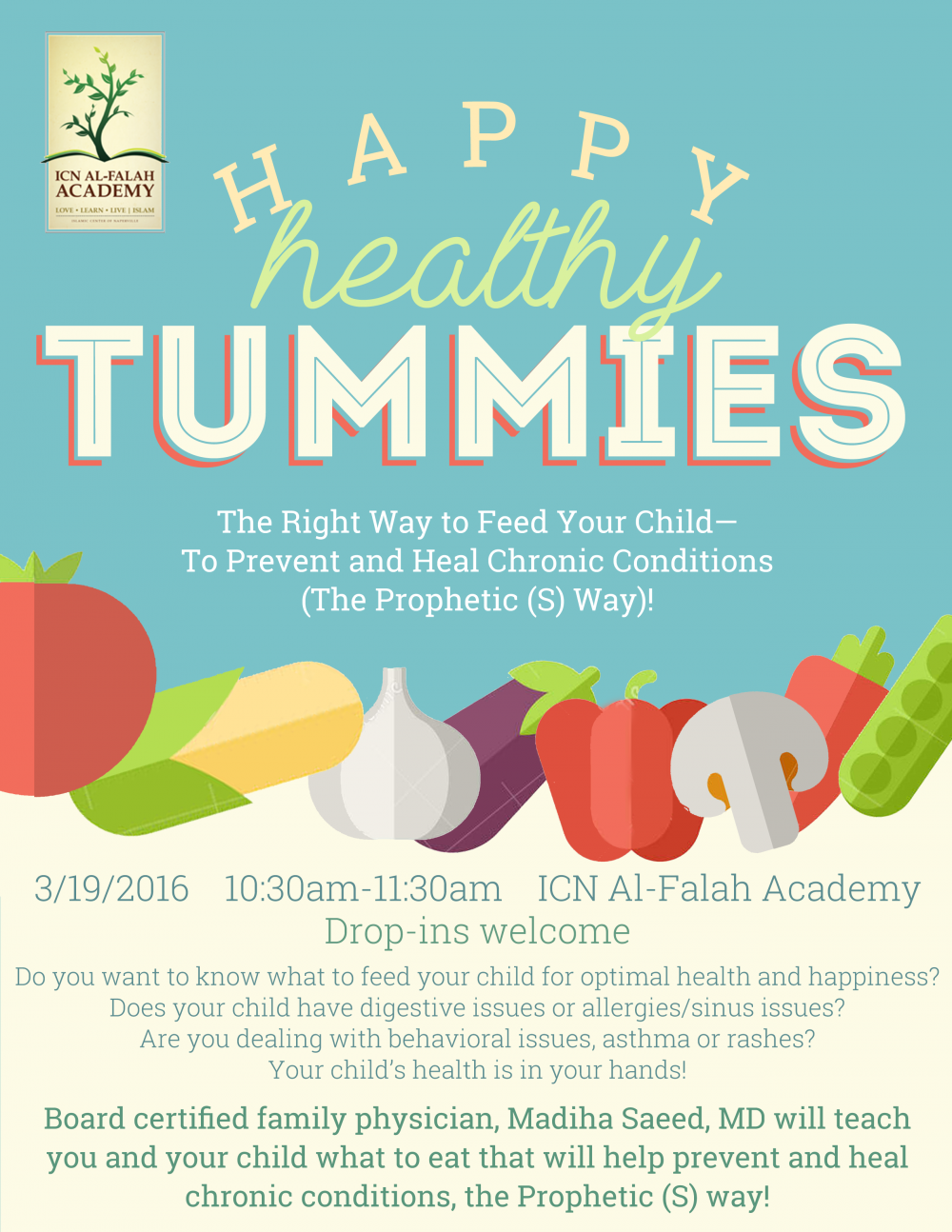 Arabic Program feedback:
This is for parents who have enrolled their child in the arabic program.
Kashif Fakhruddin
http://icnschool.org/wp-content/uploads/2014/07/ICN-AFA-Logo-300x137.png
0
0
Amer K
http://icnschool.org/wp-content/uploads/2014/07/ICN-AFA-Logo-300x137.png
Amer K
2016-03-11 17:17:29
2016-03-11 17:18:11
Quran Recitation Competition -- Saturday, March 12th @ ICN Ogden/Happy Healthy TUMMIES -- 3/19/Arabic Program feedback‏